For additional events please see our Facebook page.
Graydon Pool Welcomes Older Adults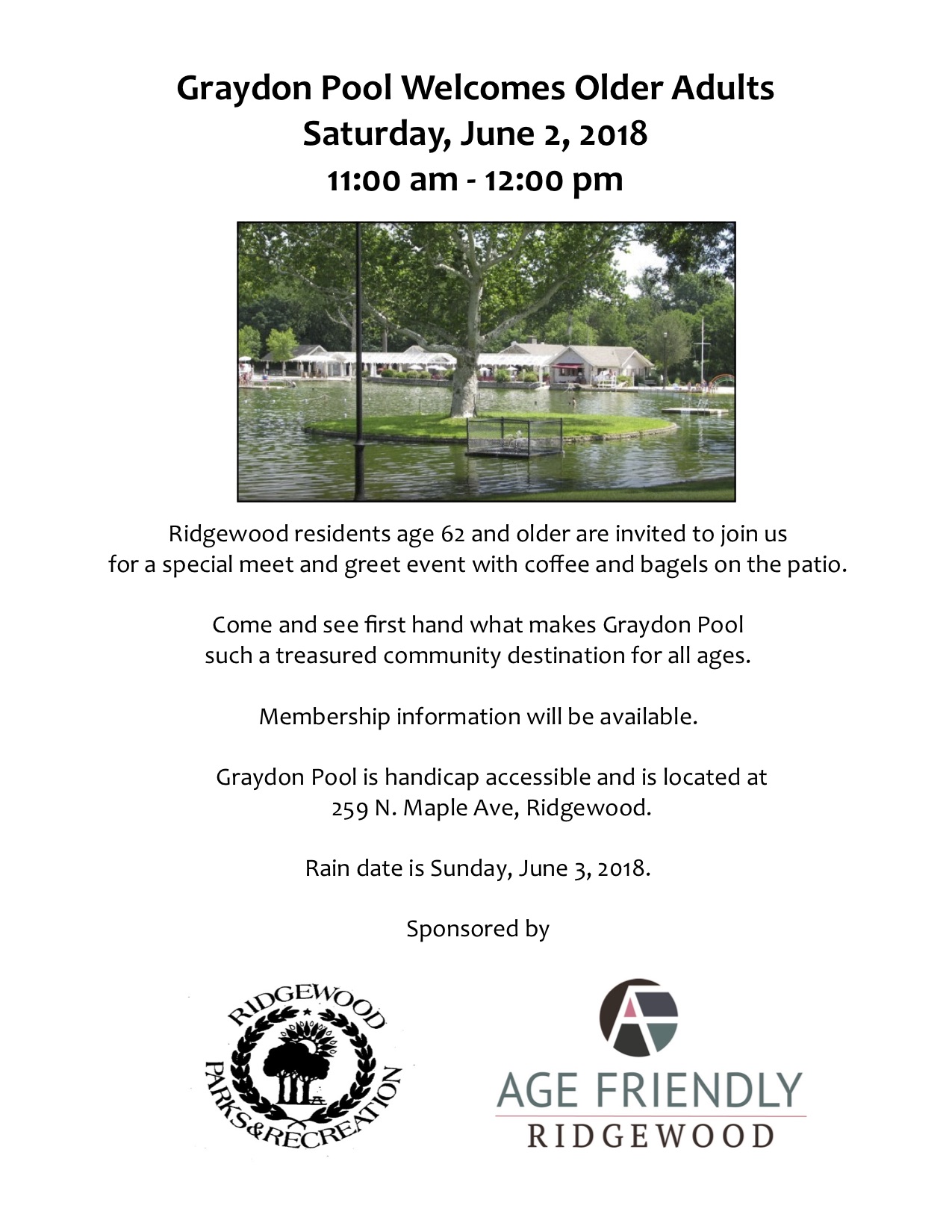 Ridgewood residents age 62 and older are invited to join us for a special meet and greet event with coffee and bagels on the patio.
Come and see first hand what makes Graydon Pool such a treasured community destination for all ages.
Membership information will be available.
Graydon Pool is handicap accessible and is located at 259 N. Maple Ave, Ridgewood.
Rain date is Sunday, June 3, 2018.