For additional events please see our Facebook page.
Ridgewood Senior Bus – Fall Park Tour – 1pm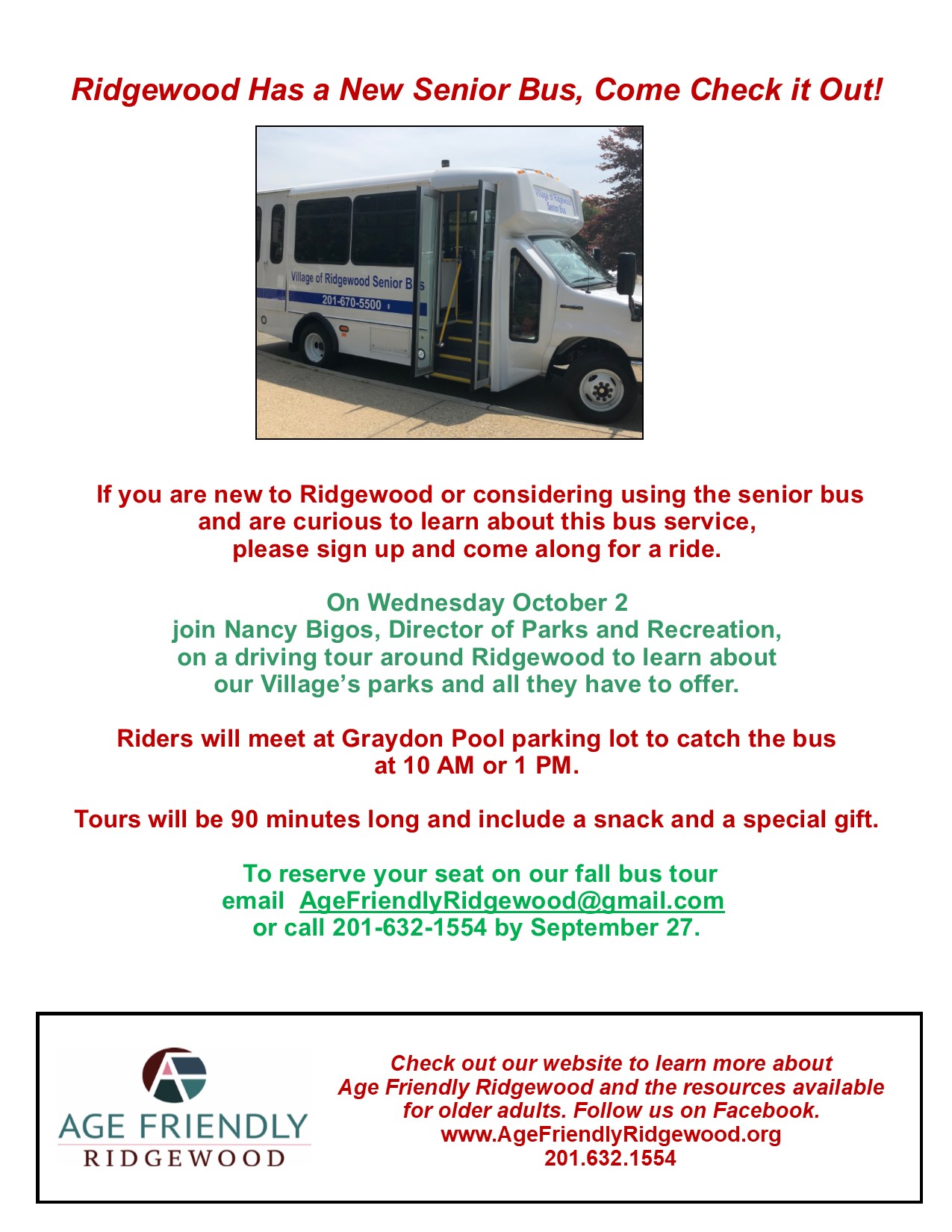 If you are new to Ridgewood or considering using the senior bus and are curious to learn about this bus service, please sign up and come along for a ride.
Join Nancy Bigos, Director of Parks and Recreation on a driving tour around Ridgewood to learn about our Village's parks and all they have to offer.
Riders should meet at Graydon Pool Parking Lot.
Tours will be 90 minutes long and include a snack and a special gift.
To reserve your seat on our fall bus tour email: [email protected] or call 201-632-1554 by September 27.