For additional events please see our Facebook page.
Protecting Your Body and Brain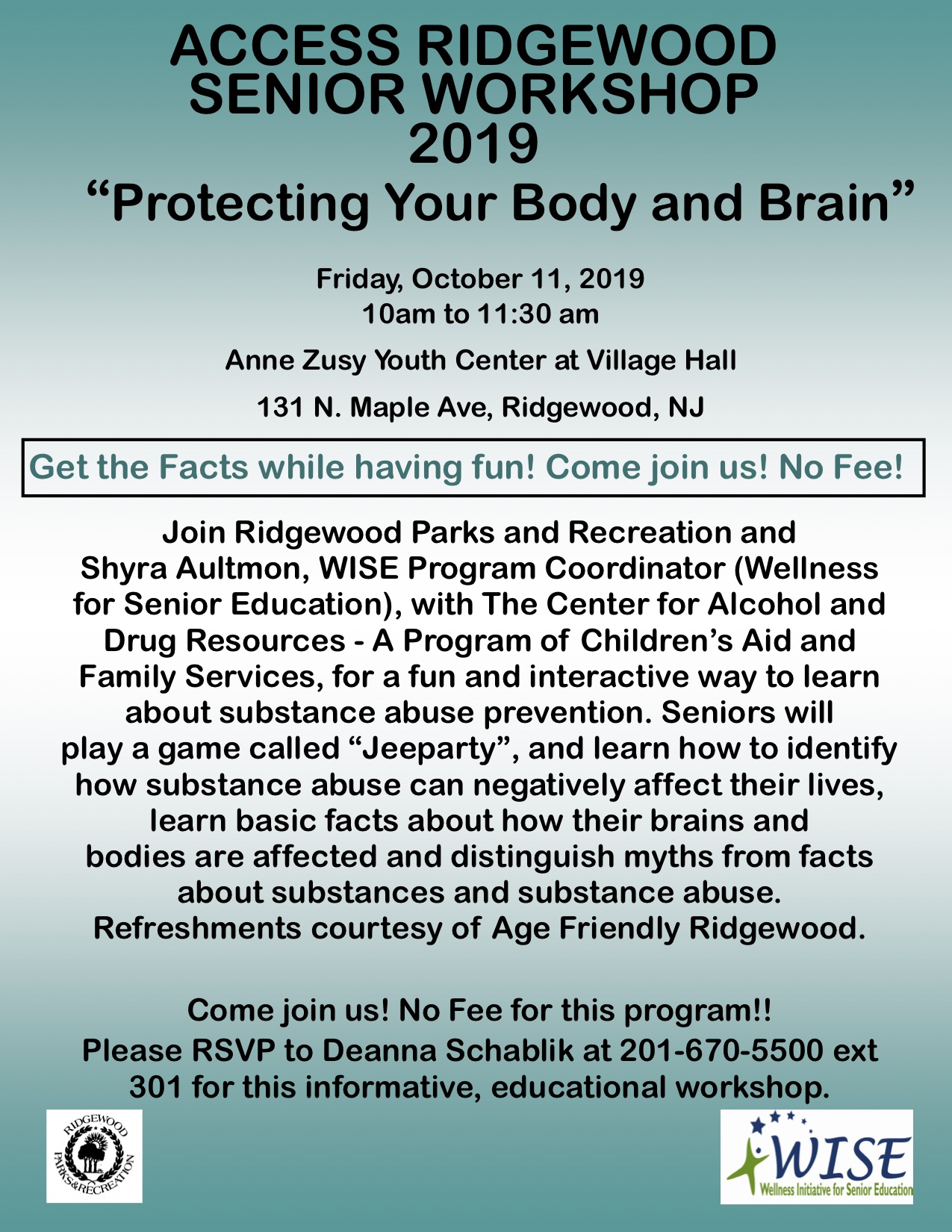 ACCESS RIDGEWOOD SENIOR WORKSHOP 2019
Join Ridgewood Parks and Recreation and Shyra Aultmon, WISE Program Coordinator (Wellness for Senior Education), with The Center for Alcohol and Drug Resources – A Program of Children's Aid andFamily Services, for a fun and interactive way to learn about substance abuse prevention. Seniors willplay a game called "Jeeparty", and learn how to identifyhow substance abuse can negatively affect their lives, learn basic facts about how their brains and bodies are affected and distinguish myths from facts about substances and substance abuse. Refreshments courtesy of Age Friendly Ridgewood.
Come join us! No Fee for this program!!
Please RSVP to Deanna Schablik at 201-670-5500 ext 301 for this informative, educational workshop.