For additional events please see our Facebook page.
Poolside Zumba at Graydon Pool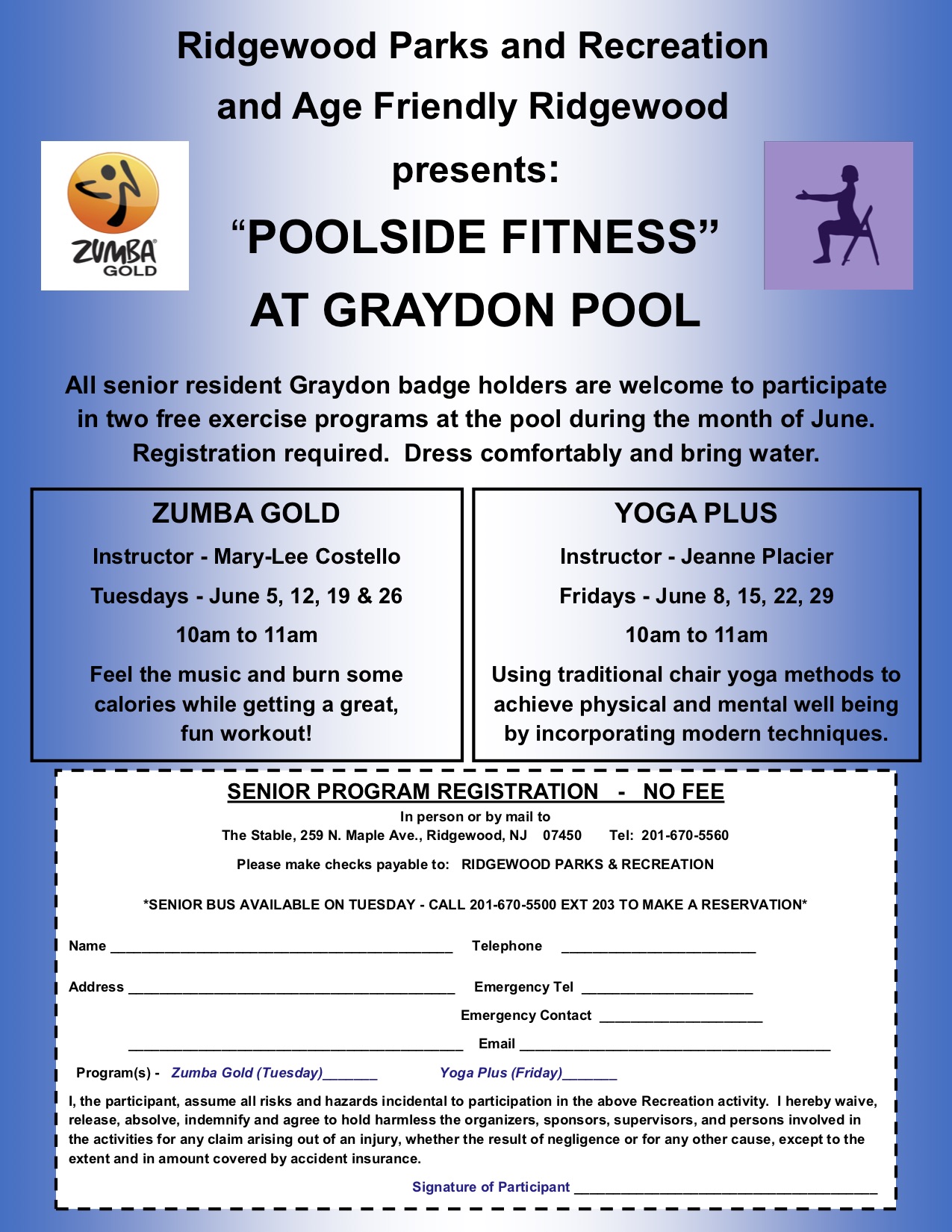 All senior resident Graydon badge holders are welcome to participate in two free exercise programs at the pool during the month of June. Registration required. Dress comfortably and bring water.
SENIOR PROGRAM REGISTRATION – NO FEE
In person or by mail to: The Stable, 259 N. Maple Ave., Ridgewood, NJ 07450 Tel: 201-670-5560
*SENIOR BUS AVAILABLE ON TUESDAY – CALL 201-670-5500 EXT 203 TO MAKE A RESERVATION*
ZUMBA GOLD
Instructor – Mary-Lee Costello
Tuesdays – June 5, 12, 19 & 26
10am to 11am
Feel the music and burn some calories while getting a great, fun workout!