For additional events please see our Facebook page.
Giving Thanks – Ridgewood Elder Dinner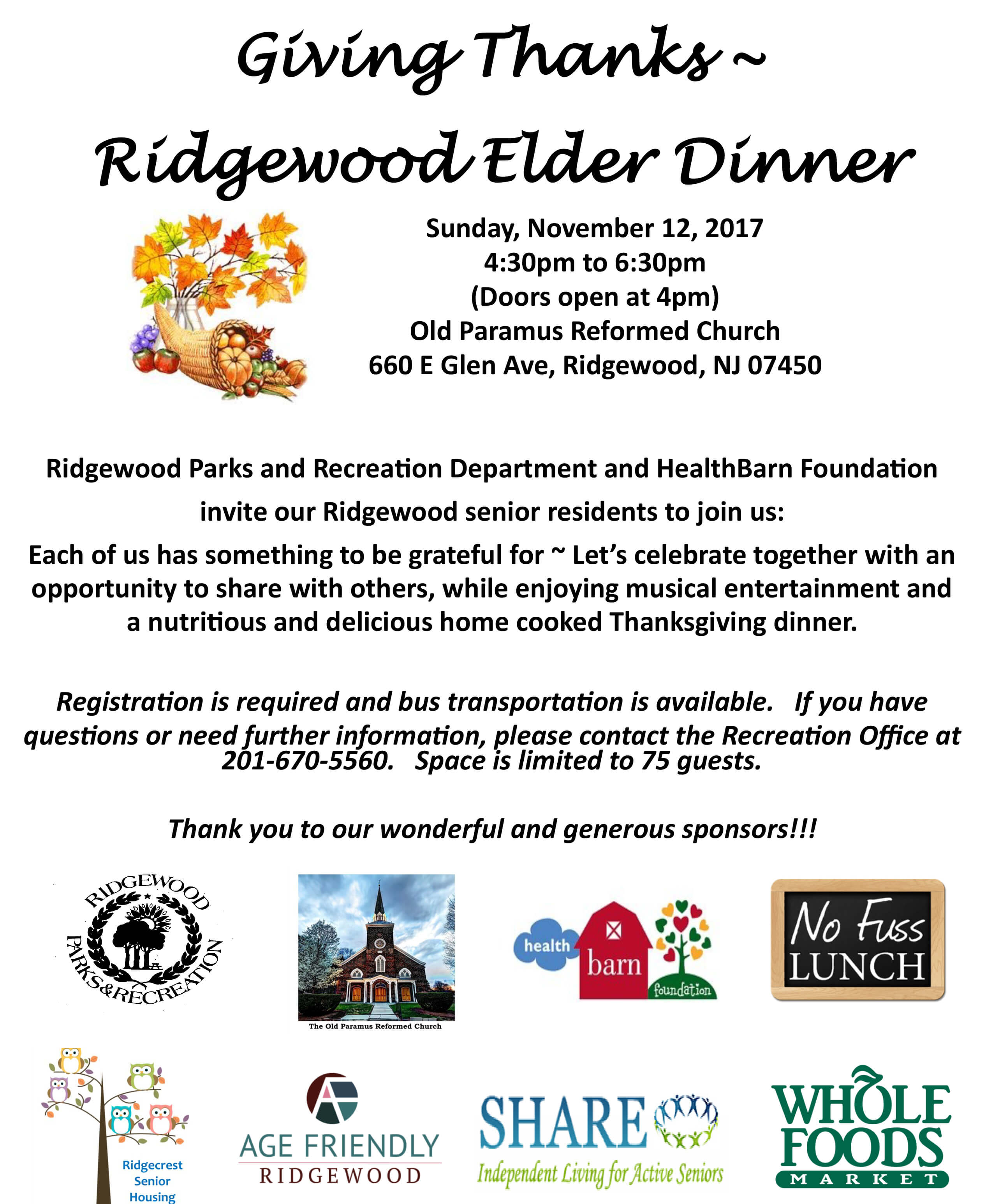 Ridgewood Parks & Recreation Department and HealthBarn Foundation invite our Ridgewood senior residents to join us:
Each of us has something to be grateful for – Let's celebrate together with an opportunity to share with others, while enjoying musical entertainment and a nutritious and delicious home cooked Thanksgiving dinner.
Registration is required and bus transportation is available. If you have questions or need further information please contact the Recreation Office at: (201) 670-5560. Space is limited to 75 guests!