For additional events please see our Facebook page.
Conversations about Mortality with Ira Byock, M.D.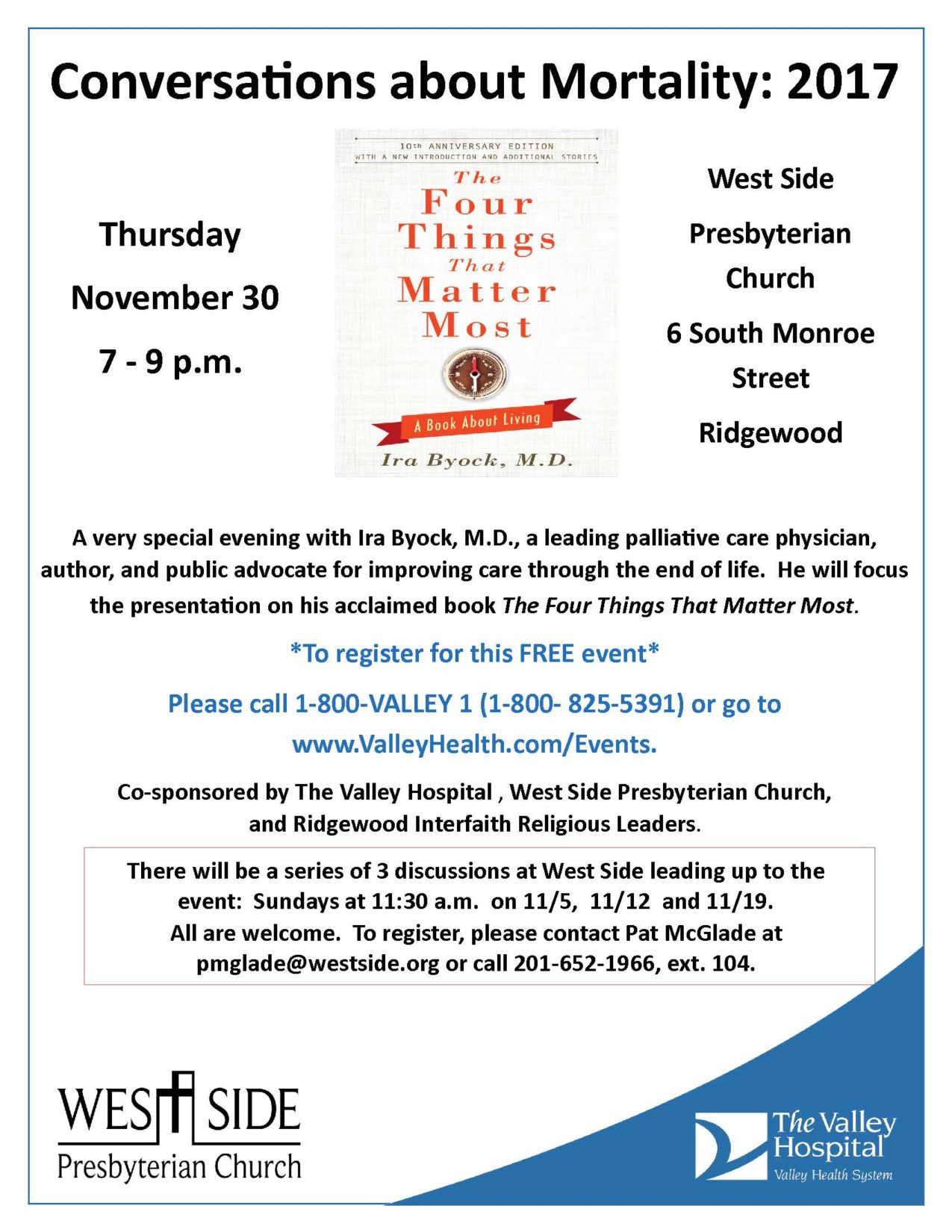 A very special evening with Ira Byock, M.D., a leading palliative care physician, author, and public advocate for improving care through the end of life. He will focus the presentation on his acclaimed book The Four Things That Matter Most.